A bit of history
Mordano dates back to Roman times. Today, the 'grid' layout the Romans used to reclaim the land is still clearly visible. They were followed by the Benedictines, who governed until the early Middle Ages, when the feud of Mordano was bitterly contested: initially ruled by the Della Bordella family, it then passed under Milan before becoming a possession of the nephew of Pope Sixtus IV, Girolamo Riario. On his death (1488) Mordano passed to the widow Caterina Sforza.
Just six years later the castle was destroyed by the French: in 1494 Charles VIII conquered the peninsula as he headed south to Naples. On arriving in Romagna with two thousand soldiers, he travelled to Bubano to pressure Caterina Sforza to join him.
He laid siege to her fortress, expecting to take it in a matter of days. However, resistance was stiff and well organised, and the French soon realised that victory would come at a high price. So they turned to the bastion of Mordano. They took it, devastated the town and massacred the population.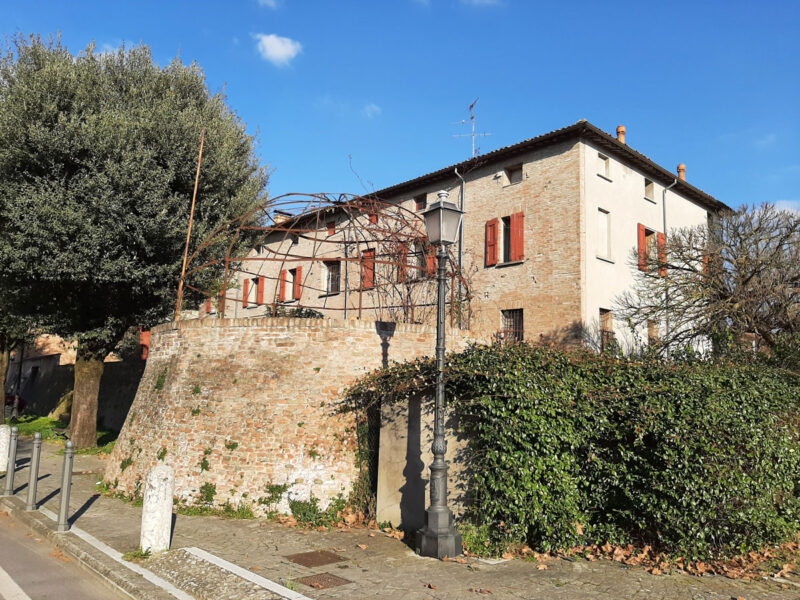 Mordano's defensive walls
The Due Torri (Two Towers) are the hallmark of Mordano and flank the entrance to the historic hamlet. They were built in 1880 by the engineer Giovanni Brusi, his design being inspired by the arsenale in Venice.
Not far from the Due Torri, tracts of the Renaissance-era city walls still remain, as do the foundations of a circular tower. Based on drawings by Leonardo da Vinci, the latter had been commissioned by Caterina Sforza to guard the castle.
The hamlet of Bubano is an integral part of Mordano. It is home to the Torrione Sforzesco di Bubano, around which the Palio del Torrione festival is celebrated.
The Santerno Cycle Route starts in Mordano, where the Canale dei Molini is visible: the oldest and most important canal system serving the Imola area.