A bit of history
The medieval urban layout is still evident. At its centre lies Piazza Roma, where the former town hall overlooks the historic fountain, the settlement's symbol.
Fontanelice lies on the banks of the River Santerno, a place of natural beauty that is hugely popular with people from all over the area. Here, the river flows past the magnificent curve of the riva dei cavalli cliff, one of the geological wonders of the Vena del Gesso Romagnola Park.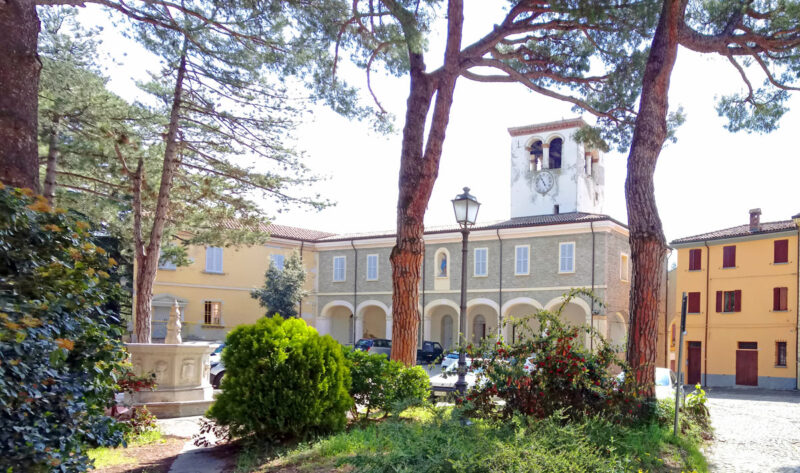 Piazza Roma (photo by Gabriele Meluzzi)
With its tall trees, avenues and gardens, the town centre is a delight, while the surrounding hills are perfect for trekking and cycling. Fontanelice was the birthplace of renowned architect Giuseppe Mengoni, designer of the Galleria Vittorio Emanuele in Milan. His drawings are stored in the town archive that bears his name.
A pleasant walk along the Santerno Valley's Rio della Caspa trail leads to the Cascata dei due salti (the 'two leaps' waterfall). Walkers can reach this striking waterfall and the surrounding area by setting out from the hamlet of Fornione and following the Rio di Gaggio stream through the woods.